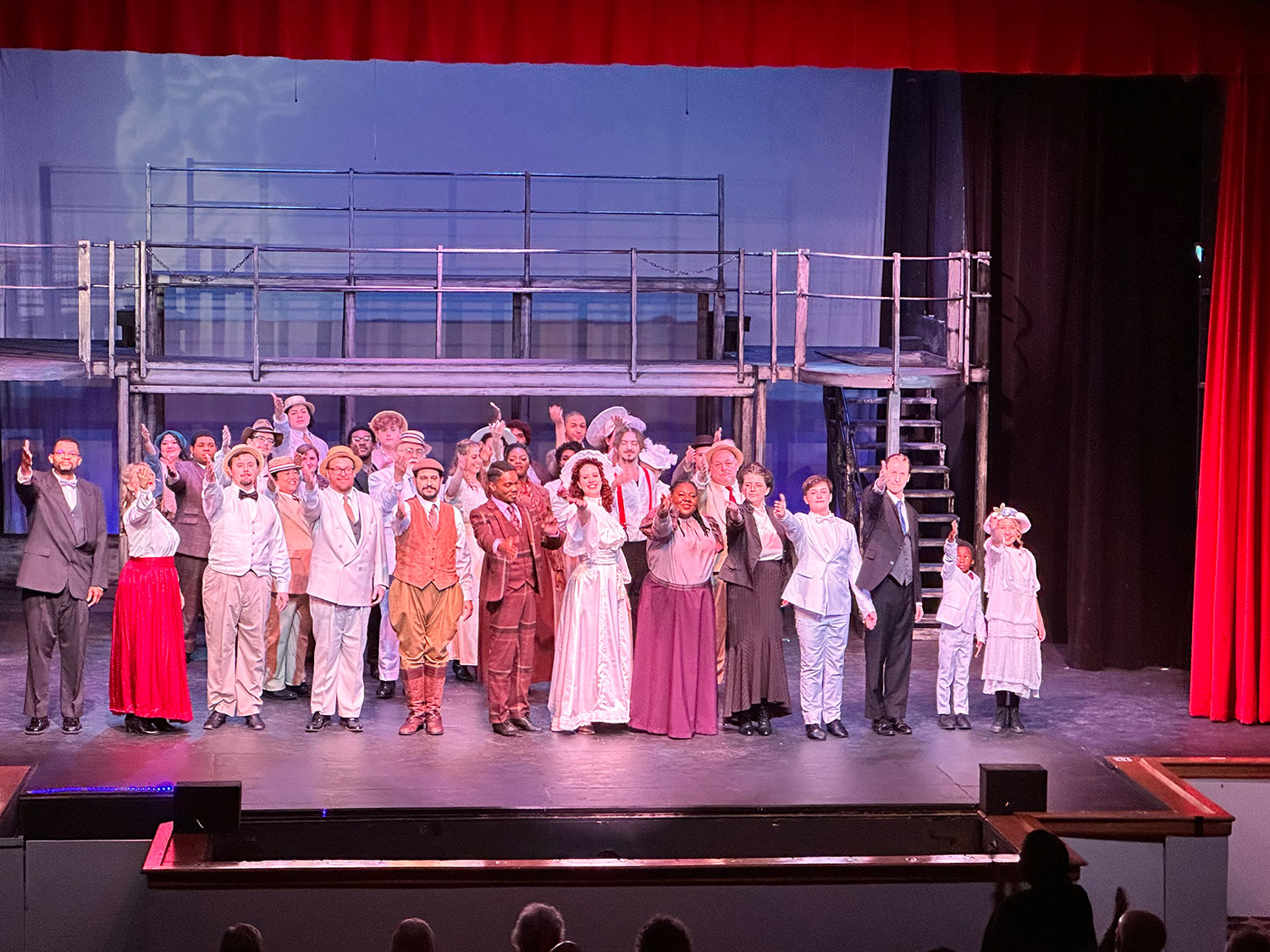 Port Tobacco Players has seen a successful return to in-person attendance at shows and camps since the Covid Pandemic. Charitable Trust staff were thrilled to attend 2 of their productions this past fiscal year, including Beauty and the Beast in Summer 2022 and the musical, Ragtime, this Summer. Beauty in the Beast's run of 5 weekends was a near sell-out, performing to over 4,300 audience members. Ragtime also had several sell-out shows with audiences totaling over 2,300 people across 4 weekends. Other shows performed this year included The Curious Incident of the Dog in the Night-Time, Hello, Dolly!, Shakespeare's Twelfth Night, the musical Once Upon a Mattress, and You Can't Take it With You.
Charitable Trust staff had the opportunity to speak with one of PTP's youngest actors in their production of Ragtime, 12-year-old Olivia Schmelzer. She tells us, "My experience at Port Tobacco Players was made great by the loud crowds, catchy music, and the feeling of being on that stage." She spoke highly of the support she received from the cast and crew during her months long experience in rehearsals and performances stating, "What really sets Port Tobacco Players apart is the people." Olivia hopes to return to the stage again someday and encourages others to support PTP.
After being fully shutdown due to the Pandemic, Port Tobacco Players returned to running Camp Mockabee in July 2021 with about 50% attendance, then back up to almost 100% attendance for camp sessions in 2022 and 2023. Middle School camper, Tayor Minopoli, 12, states about her first Camp Mockabee experience: "It was really fun, especially being on stage. I learned about different areas of theater and how small parts in a play are equally as important and as fun as the lead." Camp Mockabee runs for 3 weeks in July and August to serve children ages 6 through High School for acting, singing, and dance instruction. Campers learn the many aspects of putting on a show and perform for family and community members.
Port Tobacco Players is a recipient of the Charitable Trusts FY 2024 grant where the funding will support their endeavors of entertaining and educating.
Port Tobacco Players welcomes the community's support to continue to provide entertainment, education, and connection to citizens of Charles County. Donate, buy tickets, and more at ptplayers.com.
In the early days following the Second World War, resident artists from Port Tobacco and La Plata decided to help raise money to restore the burnt down courthouse to its original glory. This group of artists brought stage entertainment to village greens, high school auditoriums, court rooms, anywhere you would want to see a play. This continued over the next 20 years when their efforts paid off and the courthouse was restored.