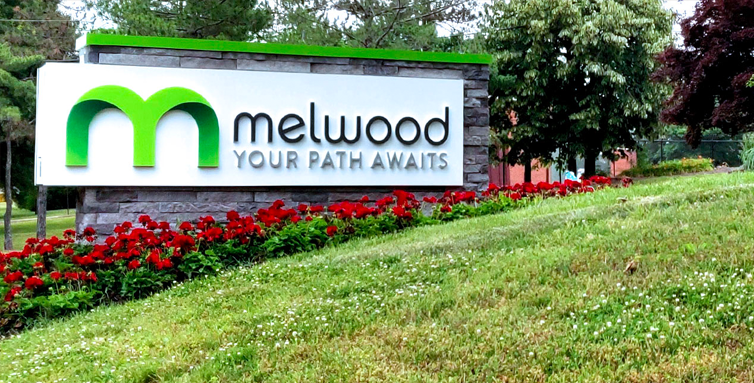 The Charles County Charitable Trust staff had the opportunity to tour Melwood Recreation Center in Nanjemoy recently. The 108-acre property is home to their camp facilities, animal friends, pollinator garden, swimming pool, dining halls, and so much more. We were thrilled to learn about the many wonderful programs they run to empower and connect kids and adults with disabilities with the skills and support needed to be successful.
The Melwood Retreat Center is open from late August until early June for private event rentals, including family reunions, corporate training, team building retreats, weddings, church retreats, school groups, and much more. Melwood is committed to exceeding expectations in service and quality with versatile accommodations, customizable food service, individualized team-building opportunities, and reasonable prices. They can meet the needs of large and small groups for single-day events and up to multiple-week stays. For more information, please visit, https://melwood.org/recreation-programs/retreat/  or email RecreationCenter@melwood.org.
Melwood Recreation Center was a recipient of the Charitable Trusts FY 2023 grant where the funding was used for scholarships to the Seed-to-Table Summer Camp for 20 campers that included take home culinary and horticulture kits.
Melwood's Camp Accomplish is a summer camp experience for youth with and without disabilities. The program is unique amongst other summer programs in that it bridges connections between students with disabilities and their peers by creating a space where all children can experience the same camp experience regardless of disability or income status. To do this, Melwood removes as many barriers as possible, including full and partial scholarships, free local transportation, and staffing support ratios of 1:1 or 1:2 for campers who need it the most at no additional cost. Lat year, 76% of their campers had disabilities.
ABOUT CHARLES COUNTY CHARITABLE TRUST
The Charles County Charitable Trust manages the grant application and award process for nonprofits located in Charles County, Maryland. Funding for grants is provided to the Trust by the Charles County Board of Commissioners. The Trust monitors the grants awarded, performs site visits to grantees, and tracks the impact of grant dollars on the community. The organization provides opportunities for representatives of nonprofit organizations to participate in comprehensive learning experiences, including fundraising plans, nonprofit networking and collaborations, and marketing and communications to increase overall support and assure sustainability. If you would like to have the Charitable Trust staff and/or board tour your facility, contact Trust staff at 301-934-3700.